Cabins in the heart of Brainerd Lakes
Pine Terrace Resort not only is a wonderful family vacation destination, it is a Minnesota Resort that is set apart offering a quiet getaway experience. Lakeside cabins in the heart of the Brainerd Lakes area, our family fishing resort offers seclusion like none other in the vacation resort arena. Natural unspoiled lake shore coupled with lakefront cabins located only steps away from your dock equals a relaxing lake resort reality. Enjoy a fishing resort venture while enjoying beautiful cabins that Mom will love to come back to year after year!
All 13 Cabins Feature the Following Amenities
Excellent view of the lake.
Smoke-free Cabins ( allowed on the grounds).
Playground w/Patio for Parents.
Free use of Paddle Boats.
Individual Fire Rings (Except 5-6-7).
Miles of Groomed Hiking Trails on Site.
Dock space near the cabin.
Onsite Private Boat Landing.
Boats on Remote Lakes Free To Use.
Awesome Sugar Sand Swimming Beach.
Kitchen, bath towels and soaps are NOT included in each cabin. We do have a limited supply of towels if you are flying in. Please reserve them with your reservation to be sure they are available for your arrival.
Check-in: 4pm | Check-out: 9am.
All Rates are subject to 6.875% Minnesota State & 1% Local Lodging Tax.
View our Resort Map
Check for vacancies with the Availability Tool 
For a week stay, Cabins 1-10 are Saturday-Saturday and Cabins 11-13 are Sunday to Sunday
Off-Prime seasons:
Three night minimum stay Memorial and Labor Day weekends based on discounted Spring & Fall rates.
Prime seasons:
One week minimum stay. Last minute cancellations may occur. Please call for availability.
Cabin 1 is our 1 bedroom, 1 bath cabin located right on the shores of the lake. Also called the Honeymoon Cabin, it is perfect for a couple looking for a weekend away!
We have several wonderful 2 bedroom cabins. All 2 bedroom cabins are perfect for a fun weekend full of on the lake time, campfires and family fun!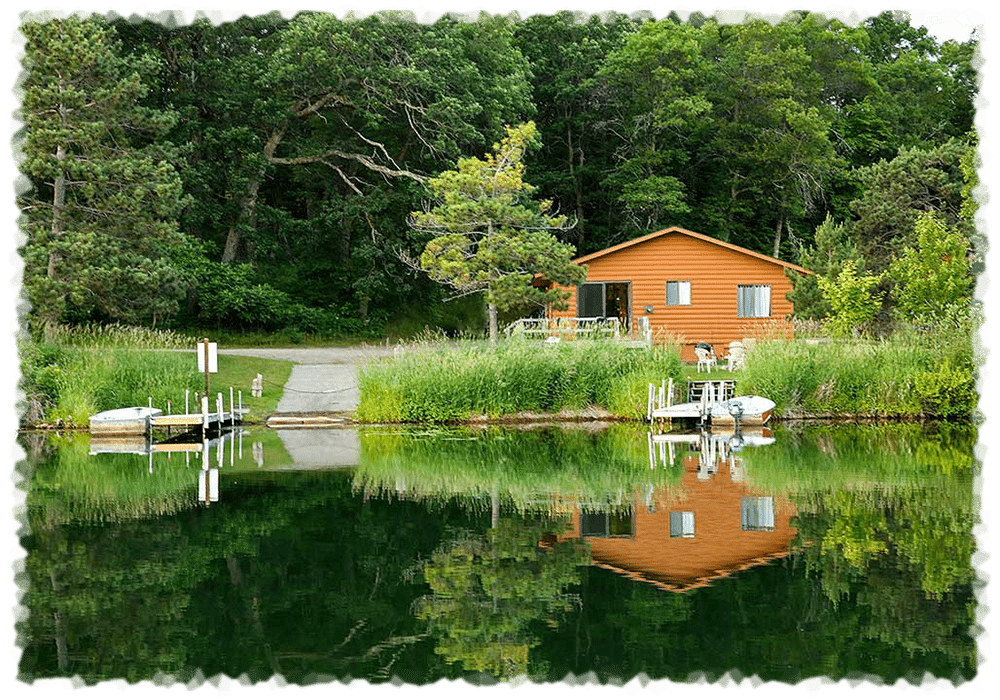 Check out cabins 8,9, 11 & 12. All four cabins are beautiful roomy cabins with lots of room for guest.
Cabin 13 is the perfect spot for your next family reunion. The beautiful Brainerd Lakes gem is 4000 square feet of pure memories for your family reunion vacation.